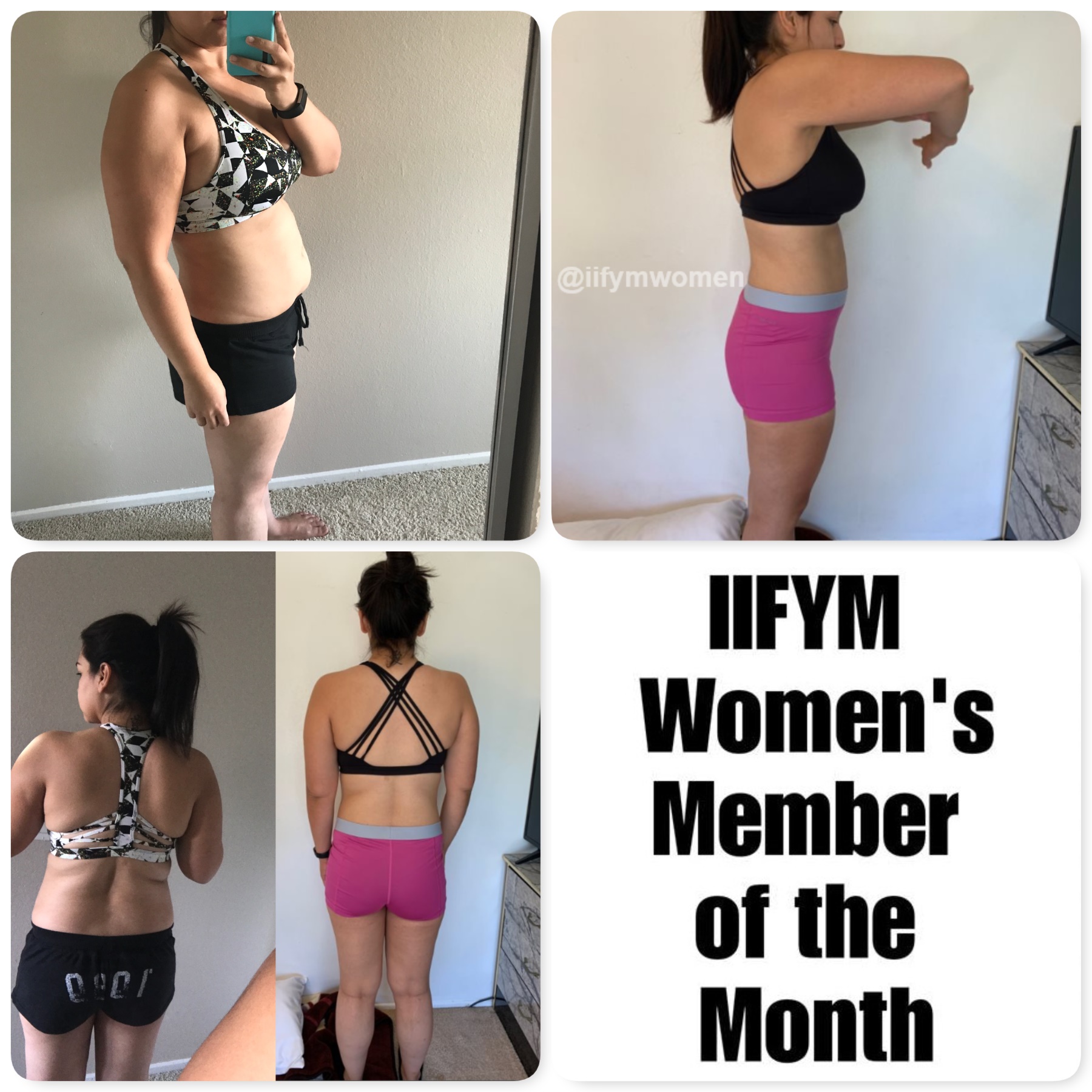 Jessica Perez, a native of Orange County, is a child therapist with a passion to help others. Music makes her come alive and she loves the beach. Her hobbies include learning new skills as she as a do it yourselfer and finding haunted areas in cities throughout the country.
She was tired of not feeling her best and wanted to improve both her health and energy when she did a one-time custom macro consult with Coach Yese. She became frustrated trying to do it on her own and joined group coaching. She is in her second session of group coaching, making tremendous progress and loving it!
This is what she had to say about her experience with both Coach Yese and IIFYM and what she's learned along the way.
Which coach of ours did you work with? Can you tell us how your coach helped you? What things did you learn from your coach? What obstacles or breakthroughs did you have?
I've worked with coach Yese. The first time I just did the numbers (one-time custom macro consult.) The second time was with the Summer Sizzler group coaching and I'm still working with her now in the Holiday Hustle group coaching. The main thing she has helped me with is staying accountable. I've learned through the groups more about fitness and nutrition then I did when I was on my own. I feel like I've seen more difference in my weight and body composition in the few months I've worked with her than in the one year I did macros and workouts solo. I feel like she's very knowledgeable. If there is something I'm curious about she I'll get me the info and put it in ways I understand. I'm always learning new things with her and challenging myself more.
Would you recommend your coach and why?
Yes without a doubt I would recommend coach Yese. She is nice, knowledgeable and she's got you. Plus I like her style. I feel she can be whatever you need her to be. If you need her to be on you more she will. I like her personality, too.
How has IIFYM changed your life?
IIFYM has changed my life by giving me a life while losing weight. It's no longer lose weight or go out and have fun. I can do both and still meet my goals.
What tips would you give an IIFYM newbie?
The tips I would give a newbie is track everything, figure out your why, reach out to the group with struggles, take things one step at a time and trust the process.
What obstacles did you face during your fitness journey? How did you overcome them?
The obstacles I faced were the people around me. Some of the closest people to me made comments about my weight loss that were rude or would put me in a bad place. I overcame them by focusing on me and not sharing much of my journey to the negative people. I have supportive people and I share the good and bad with them.
What do you think has been the single most important advice you've ever been given in your own journey?
The best advice I've been given is "one bad day will not ruin your hard work" "we all have bad days it's more about what you do now"
What do you like most about the IIFYM Women's Facebook group?
What I love most about the IIFYM women's Facebook group is the community and the support. No one is negative and everyone is always willing to give tips. I feel like the women in the group lift you up when you need it.
You can connect with our coaching services here and reach Coach Yese through email: coachyese@iifymwomen.org