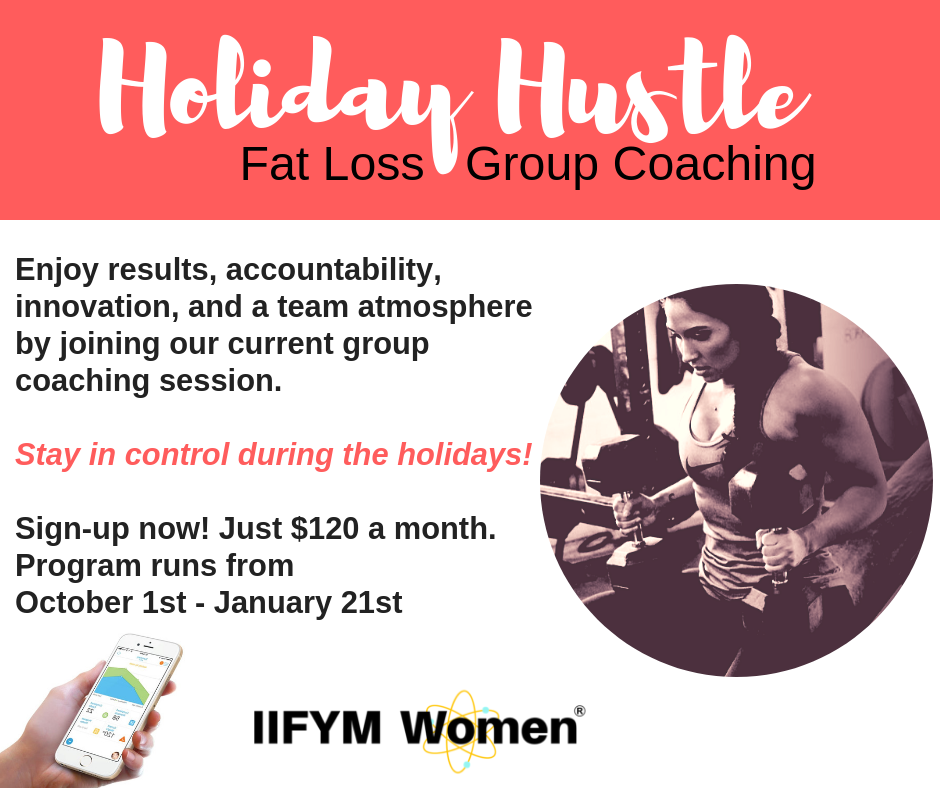 Give yourself the gift of fitness with our next group coaching session. Let Coach Yese guide you through the holidays while still reaching your goals!
Get results while being surrounded with others who are working towards the same goals on their health with support and accountability from your coach and other members.
Details:
Customized macros
Biweekly group check-ins via video
A group workout that uses both barbells and dumbbells with how to videos!
Access to our innovative fitness tracking app where your coach will see your workouts, progress, and weight in real time! As you check into your workout, others can even cheer you on!
Share inspiration with others and get inspired
Coach guidance
Exclusive access to an online members only group.
Auto monthly billing to ease your to-do list

This is a place to get and provide support throughout your journey!
Sign-up and Pay HERE.
(We will contact you in 24 hours via the email you type below, after we receive your payment. )
If you have any questions, you may email us at [email protected].