What is IIFYM?
I.I.F.Y.M. is an acronym for If It Fits Your Macros. It is also referred to as "flexible dieting" or "following macros." The concept behind If It Fits Your Macronutrients is that fat loss, muscle gain, and weight maintenance are all possible while eating a variety of foods that you actually enjoy while staying within your macro(fat, carbohydrates, and protein) targets. Macros is short for Macronutrients. The human body requires three macronutrients: fat, carbohydrates, and protein.
If you still have questions, we are here for you! Our coaches can guide you.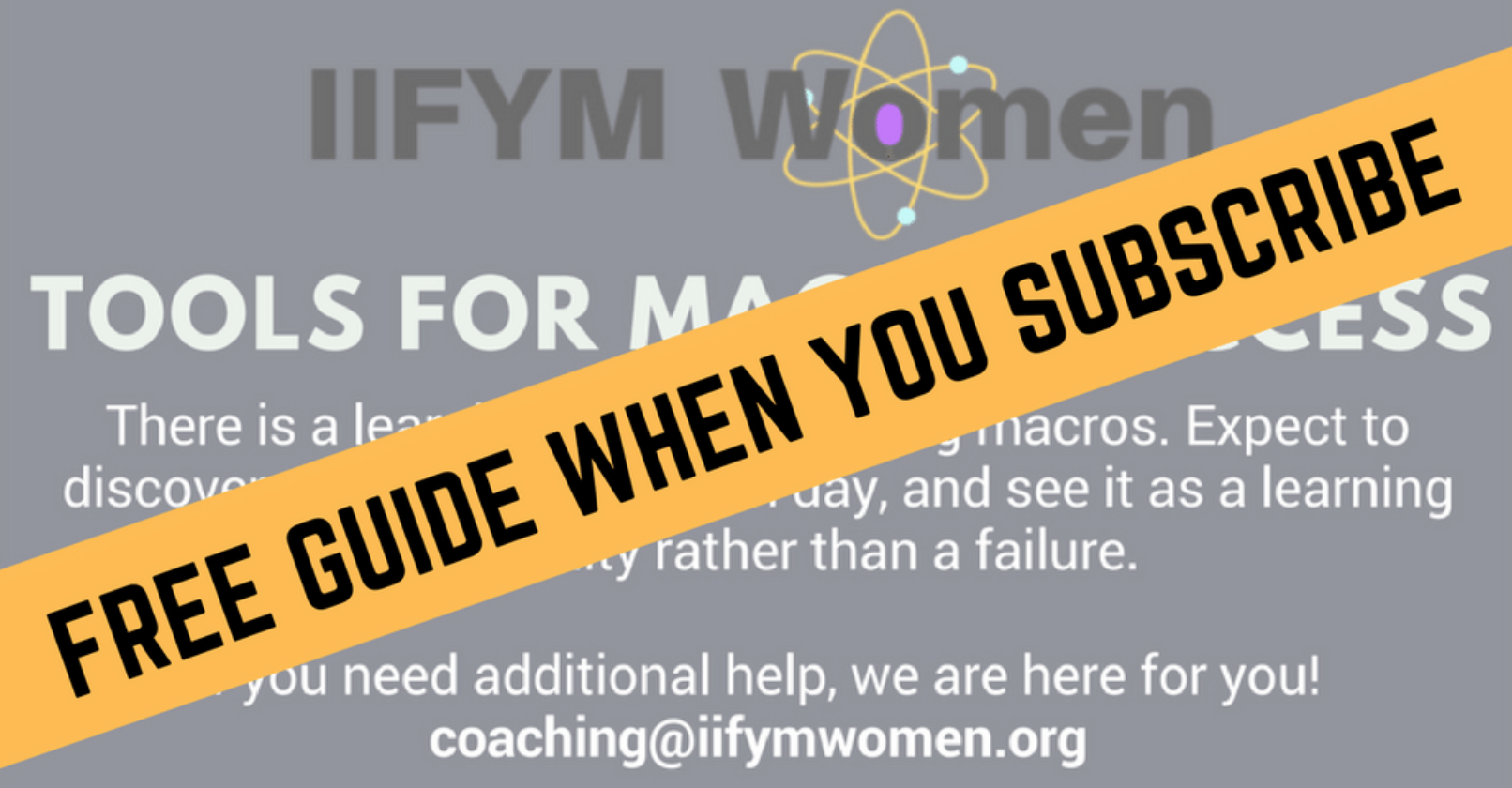 FREE 'Tools For Macro Success' Guide
when you Subscribe to our Newsletter!